Ricki Rush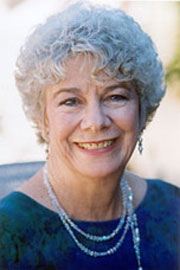 For over 20 years, Ricki has worked with hundreds of people to achieve success. She masterfully combines her unique skills as a Certified Professional and Personal Coach, Hypnotherapist and Artist to create new perspectives for her clients. She trained at the Lefkoe Institute and now works exclusively with these processes in her sessions with clients. Research shows that this work reduces clients' anxiety and stress 52% on average. Ricki is an expert at getting to the core of what stops people from being successful in their personal and business lives. She skillfully helps her clients eliminate the beliefs that create patterns of behavior that hold them back from living life to their fullest potential. Formally a trainer for the Coaches Training Institute and Alchemy Institute, she has conducted seminars and teleclasses throughout the United States. Author of the CD "Becoming Your True Self" and numerous articles, Ricki has been featured on radio and television.
The Focus of My Work
Once I experienced the Lefkoe method, I felt this work was a missing piece in coaching. In coaching, we were taught to help our clients "manage their gremlin". However, over time, I found that no matter how well you manage the negative chatter in your mind, it never really goes away because it's based on beliefs you have about yourself and life. And when life throws you a left curve, sometimes you just aren't able to effectively manage that chatter and can easily revert back to your undesirable behaviors. I was so impressed with this work and the results it generated, that I have shifted the focus of my practice, and now the majority of my work is eliminating the beliefs that create those behaviors that aren't working. Once the beliefs are gone, there is nothing in your mind to manage! You don't have to "do" anything. They disappear and no longer impact your life, and in turn, the pattern of behavior stops.
Imagine your life was a blank canvas and you could paint it any way you wanted. What kind of picture would you paint? What stands in the way? How would your life be different if those undesirable habits were a thing of the past?
I'm in your corner, committed to your success. I'll be there for you 100% and won't let you sell out on yourself. I'll listen to hear your truth and get you past the stuck places with humor and compassion.
"Ricki helped me be more effective at setting limits. Rather than being in reaction to situations, I'm now more proactive and in control of my life and job. As a result, my life has become more balanced and I have time for my family."
Albert Glaude, CEO
"Ricki is a coach's coach. Her help enables clients to dramatically shift and enhance the trajectory of their lives."
John Kao, CEO & Founder, The Idea Factory
"Working with Ricki helped me achieve more neutrality in situations where I otherwise would have been fearful and, out of that fear, judgmental. I feel much more confident about interacting with people, including speaking in public. Thank you, Ricki, for your compassion, patience, and skill!"
Janette M
"Ricki provides an excellent balance-equal parts taskmaster, open heart, and supportive friend. I worked with Ricki to make a career change. After one year I'm earning good money in my new career. I strongly recommend Ricki."
Jonathan Levy, Corporate Trainer and Speaker
I love working with people who have the passion and commitment to create a fulfilling life for themselves. Is that you? Call me for a free consultation
For more information
Call Ricki on 707-588-7442 or Email rickicoach@aol.com